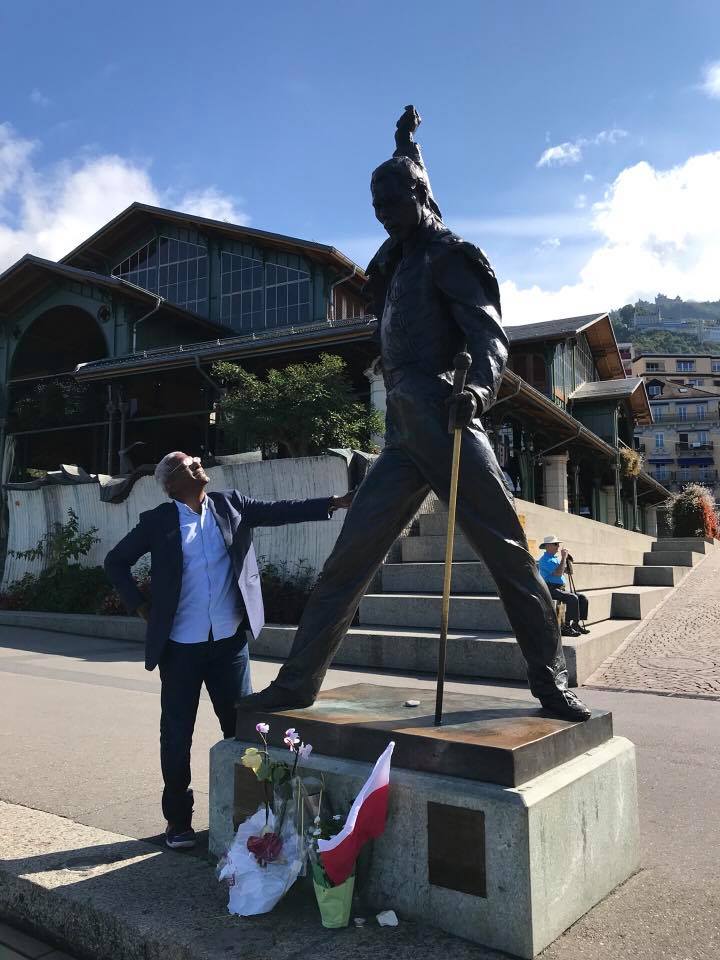 Finally, I made my simple pilgrimage to Montreux to pay homage to the man I admire almost deepest of all – Freddie Mercury. Putting any man on a pedestal is something I don't do at all, so Freddie Mercury is not a hero in the normal sense of the word. He is a hero for all the reasons he never set himself up to be one.
Something about this man speaks to my soul. His energy. His creativity. His angst. Managing his many contradictions, of race, of sexual orientation, of social inhibitions, even in music itself, not necessarily wanting to reconcile them as much as he just lived them and released them all in his singing. His quest to be himself. He was probably also almost unmanageable. But out of all these, his songs, and the genius they capture.
Montreux, Switzerland is where Queen did a lot of their recordings, for tax purposes and for being away from the crowd. Their studio, located inside the casino nearby, was also studio to others before them, like David Bowie and Deep Purple ("smoke on the water" was about the studio burning down once before). It is now a museum where I got good glimpses that added up their story in my head.
I am glad I visited. It was very personal to me.